We invite you to attend the online Workshop "Thermal Conductivity of solid states at low temperatures", which will be held in Kharkiv (online), Ukraine on 8-9 NOVEMBER 2022.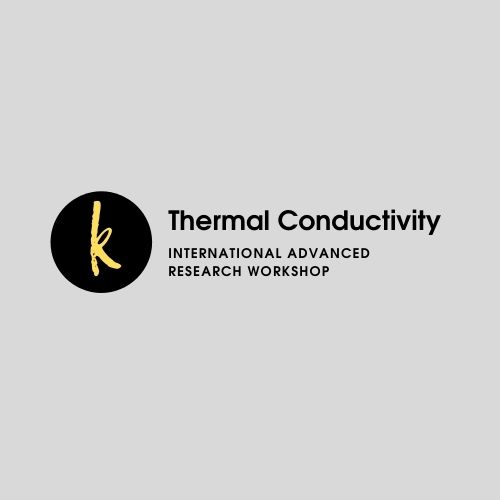 The main objective of the Thermal Conductivity Workshop is to provide comprehensive communication for experts in the area of low-temperature physics, thermal phenomena in solids, and heat transfer studies
We kindly expect that your report will provide a great scientific base for communication and discussion with the experts in the field of study of the thermal conductivity phenomena.
First information letter: First information letter
Registration Fee: No Fee
Link for Registration Form:Registration
Institute Official Web-site: B.Verkin Institute for Low Temperature Physics and Engineering of the National Academy of Sciences of Ukraine
Registration: up to 1 November 2022
Format: 10 min oral presentation
Requirements: 1-page abstract
Confirmation: A successful registration will be validated by the e-mail confirmation
Participation: The reports of the participants of the Thermal Conductivity Workshop will be available for all registered persons (by Zoom link)
Abstract template: Abstract template
Manuscript: In addition to an abstract we are strongly invite to submite the full manuscript that will be publication in the special issue of the peer-reviewed scientific journal Fizika Nizkikh Temperatur (English version of the journal Low Temperature Physics published American Institute of Physics) after reviwing.
The information about the rules of editing the manuscript located on the page of the journal Fizika Nizkikh Temperatur
Low temperature thermal properties of quasi - 1D and 2D crystals.
Heat transfer in magnetic materials.
Collective excitations in molecular crystals and glasses.
Heat phenomena in nanomaterials and material science.
Thermal conductivity and quantum effects in solid states.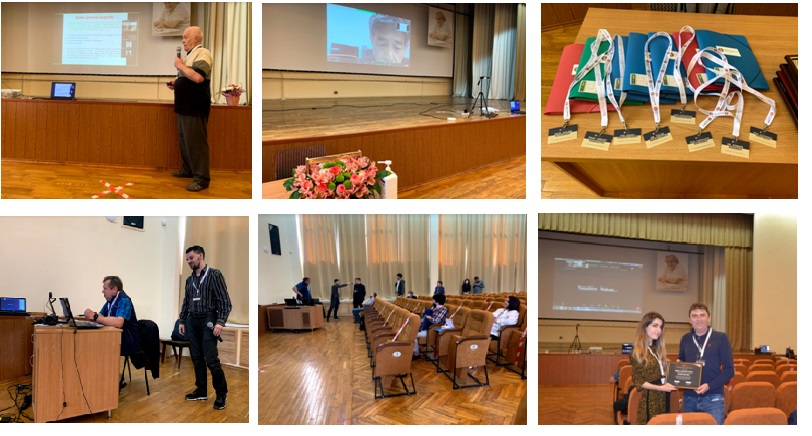 The 1st International Advanced Research Workshop "Thermal Conductivity Of Solid States at Low Temperature" was held in 2021 with the support of NRFU project № 2020.02/0094 "Quantum tunneling of vibrational excitations in thermal conductivity of crystalline and amorphous materials and composites". The Thermal Conductivity Workshop program was included keynote and researchers' talks with the studies focused on the thermal phenomena in the solid states at low temperature. The book of abstact of the 1st Thermal Conductivity Workshop Thermal Conductivity Workshop 2021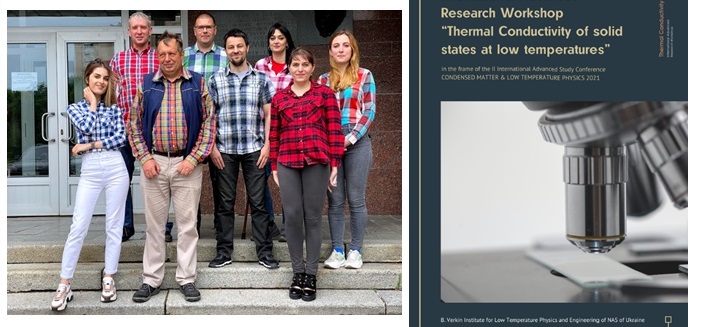 Prof. Dolbin A.V.
Prof. Krivchikov A.I.
Prof. Konstantinov V.A.
Dr. Basnukaeva R.M.
Dr. Barabashko M.S.
Dr. Horbatenko Yu.V.
PhD student, Hurova D.E.
Contact person for questions:
Maksym Barabashko
Emeil: msbarabashko@gmail.com